This is a Sponsored post written by me on behalf of NECTRESSE™Sweetener for SocialSpark. All opinions are 100% mine.
Last week a package arrived in the mail and the kids couldn't wait to see what was inside. Once I got it open, a pretty orange box was what we found & although I was excited about it, the kids were expecting something more like a toy. Isn't it funny how our perception of "something fun" changes as we grow older?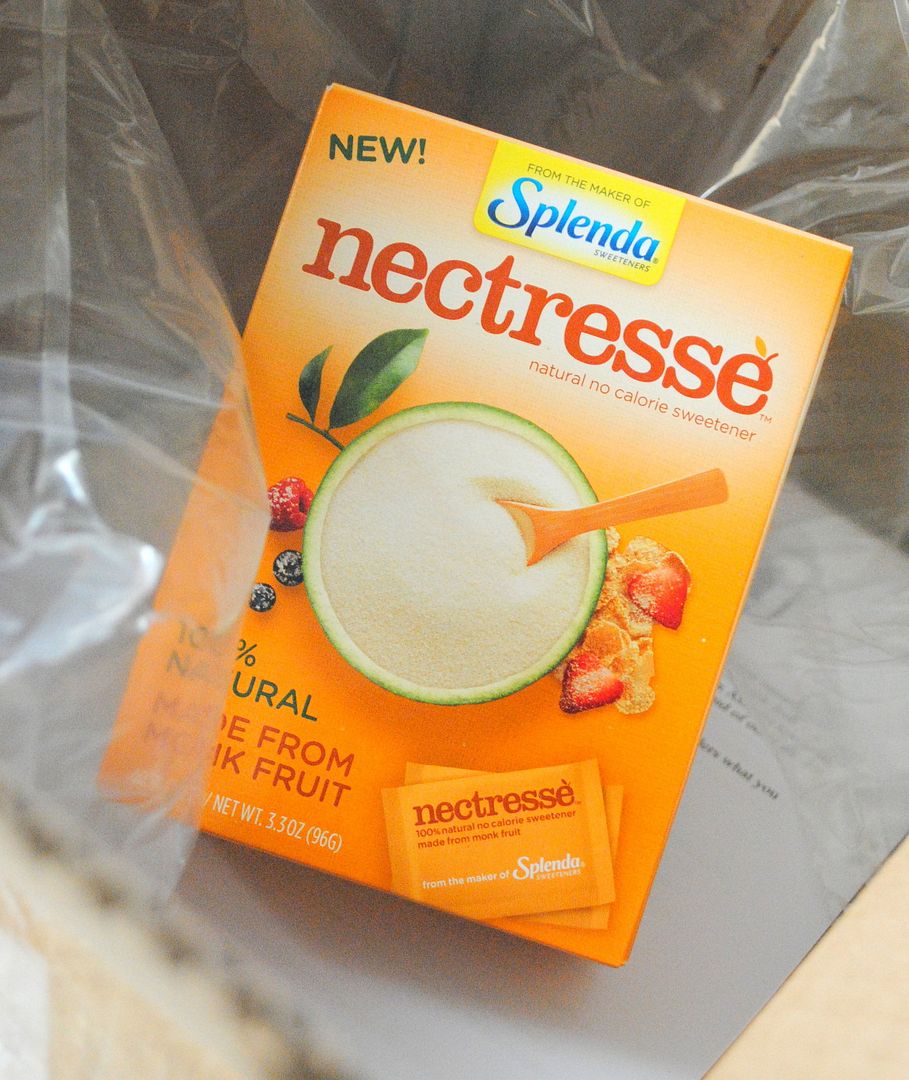 That little orange box was the new NECTRESSE™Sweetener from the makers of Splenda. I do use splenda in our house, for simple things like in my coffee to even using it in place of sugar in recipes. The difference between Splenda and Nextresse is that it is a 100% natural sweetener derived from the Monk fruit and is 150 times sweeter than sugar. Imagine how far just a little bit can go! 
When I first opened the sweetener I tested it out on the tip of my finger. Comparing it to the Splenda I had on hand, I could tell a signifigant difference. It was much sweeter and the texture and taste aligned more with what you get when you use real sugar. Something it shares with Splenda is that it is a zero calorie sweetener, so for those people watchting their waste line, this is a great alternative to sugar. 
After checking our a few recipes on-line provided by Nectresse I decided to use it in place of sugar in the pumpkin muffins I make each fall. The recipe, found at Gina's Skinny Taste, calls for 3/4 cup of sugar, which translated to 18 packages of Nectresse (1 package is equal to 2 tsp of sugar, and 3/4 cup is a total of 36 tsp). While I rememered to take a picture of the muffin making process, I totally failed on taking a picture of the after product. Those babies were gone too fast. 
Want to learn more about Nectresse? Check out this video by Lisa Ling, the official spokesperson of this sweet sweetener.
Are you ready to try some out for yourself? Get your FREE sample of NECTRESSE™Sweetener!