This is a Sponsored post written by me on behalf of Mrs. Smith's for SocialSpark. All opinions are 100% mine.
Pie for breakfast, lunch, & dinner? Yes, please!
That was Mike's response after finding out I had received coupons to try Mrs. Smith's Signature Deep Dish pies. If there is one thing to my husband's heart it's food & sweet food at that.
After checking out my local grocery store, I found their freezers stocked full of these new goodies & the clerk at the register was all too jealous that I was getting my pie for free. She even admitted to having a Mrs. Smith's Deep Dish Dutch Apple Pie sitting in her freezer waiting to be baked & devoured.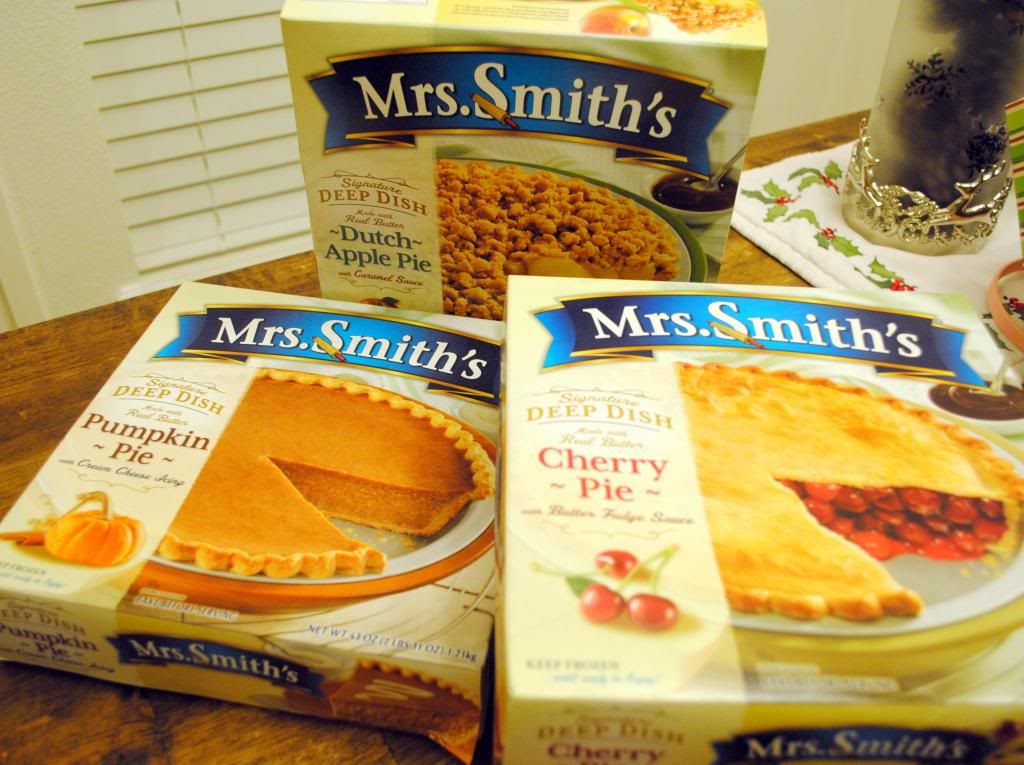 Once I got home, the verdict was in to start with the Deep Dish Dutch Apple Pie because the baking time was the shortest (I told you, Mike loves his sweets!). After reading & looking over the few step-by-step visual instructions, our first pie was in the oven & the timer was set.
Less than an hour later, I added the crumble topping & put it in for another 20 minutes. When the final ding finally went off, we let the pie cool for a half an hour & then drizzled the caramel goodness all over it. When I served it up, I would describe the consistency more like a cobbler, but it was probably our fault for not being able to wait the full recommending two-hour cool time. No matter what the consistency, the pie on our plates was delicious! The caramel added plenty of extra sweetness & I only wish I would have had a little vanilla ice cream to add to it (next time for sure!).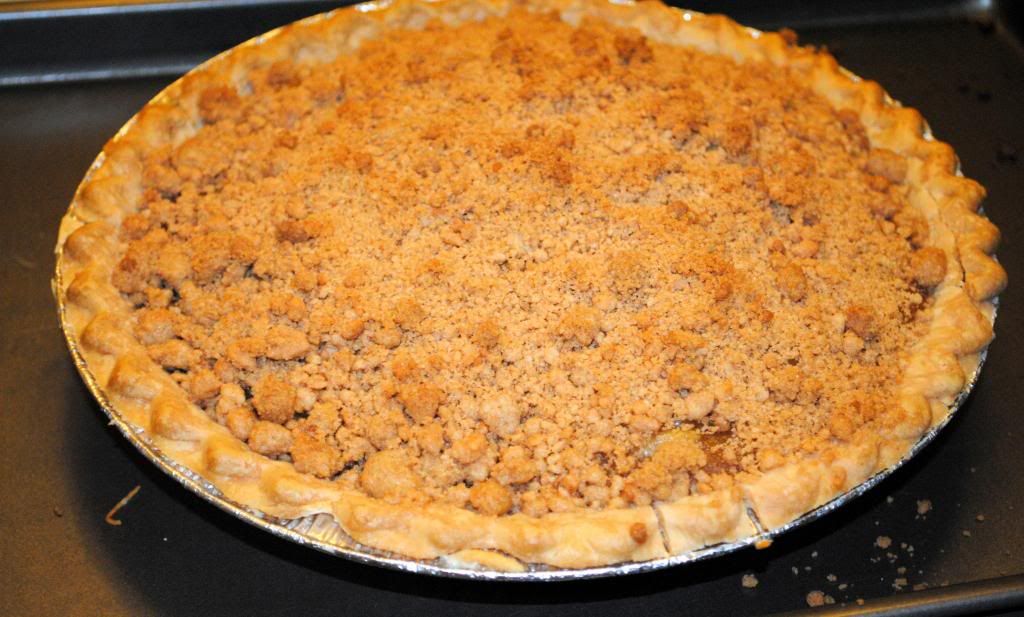 Because I wasn't sure we'd be able to eat all four pies ourselves, I gifted two of them to my parents for them to taste-test as well. Besides the Deep Dish Pumpkin Pie with Cream Cheese Icing (my personal favorite, but because of this I was too busy eating to take any pictures of it!) they tried the Deep Dish Cherry Pie with Butter Fudge Frosting & the Deep Dish Peach Pie with Cream Cheese Icing.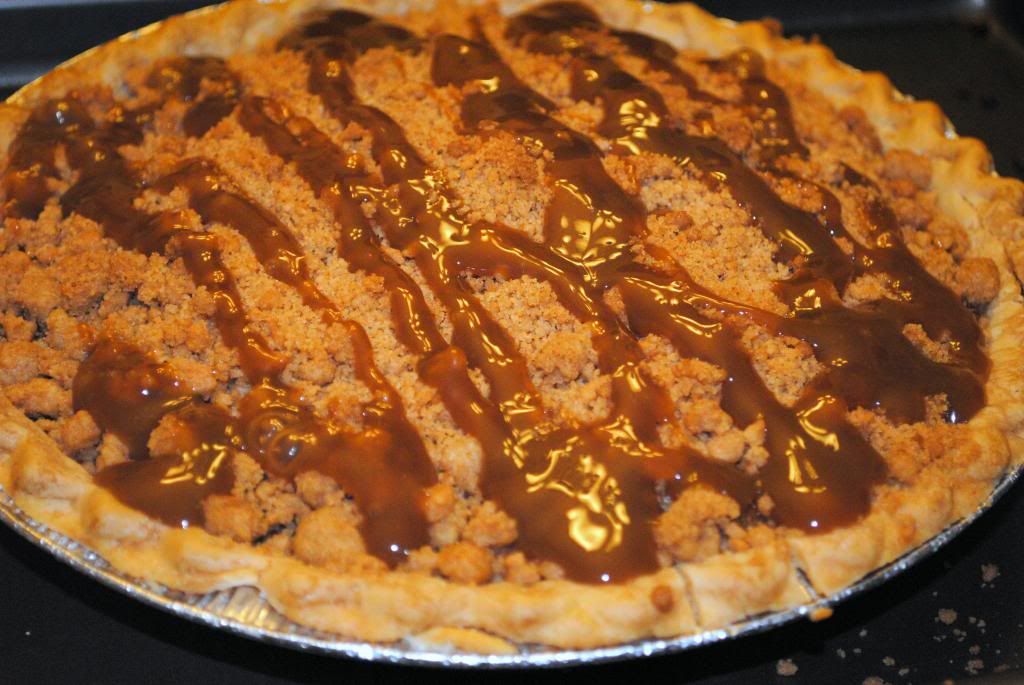 The great thing about these pies is that they taste great with or without the added icings & personalizing them with your own extras (like the ice cream I plan to add to the apple pie) is easy, too. These are the perfect pies for someone who loves sweets but just isn't cut out for all that homemade pie-making business (Hello! Me!). They definitely live up to their creator, Amanda Smith's, original attention to made-from-scratch goodness.
The giveaway? Not only will you receive a coupon from Mrs. Smith's for one FREE Signature Deep Dish Pie of your choice, but how about a $50 Williams Sonoma gift card for kitchen goodies of your choice to go along with serving that yummy pie!?
First Mandatory Entry: What pie will you purchase with your FREE coupon if you won?
Do any of the following for additional entries:
This giveaway will end one week from today. Once the winner is chosen & contacted, they must respond within 48 hours or a new winner will be chosen. The makers of Mrs. Smith's pies provided me with the coupons & Williams Sonoma gift card in return for facilitating this review & giveaway.